He discoverd a sleepy village called Begumabad, 50km from Delhi and set up a sugar mill on 100 bighas (62 acres) of land with machinery from England. This was the birth of Modinagar
1939
An Indian Industrialist emerges
He established cooperative societies that set up basic infrastructure, roads, water supply & medical facilities to meet the needs of society. Shri Modi also set up Modi Industries in different spheres such as washing soaps, toilet soaps, biscuits, confectionary oil, textiles and other essentials.
1939
An Indian Industrialist emerges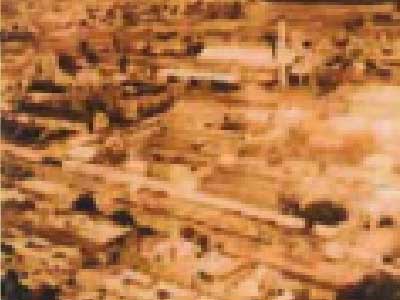 The title of 'Rai Bahadur' was conferred. The citation recognized his valuable contribution to society, commerce and industry. He also constructed several schools, colleges for women across UP, a women's hospital, a Sanskrit school at Haridwar, workers quarters and a dispensary.
1947
Independence and beyond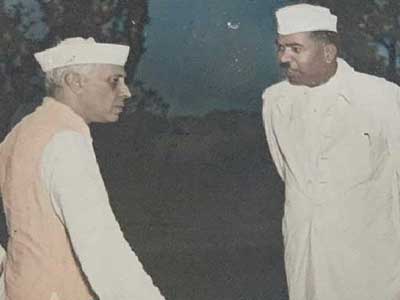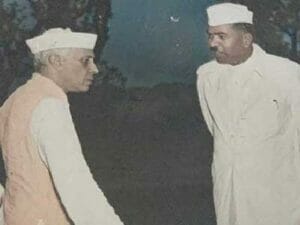 India became independent and a republic. In the following years, Shri Modi's industrial zeal and vigour was doubled. Shri Modi's first endeavor to commemorate freedom was to set up a textile mill. The mill till date is considered to be the largest running mill in the country.
1947
Independence and beyond
Shri Modi established a new colony called Govindpur, for the refugees from Pakistan in Modinagar in an effort to help them in rehabilitation and set up cottage industries for their benefit. He established a lantern factory to bring light to the villages of India and help children study.
Shri Modi along with the Tatas and the Birlas, lobbied against the socialist leanings and unfair taxes that were levied. He also set up an oxygen gas plant, a tubewell company, an arc electrodes factory, a cotton delinating factory at Modinagar and a flour mill in Delhi.
Shri Modi held many important posts during his period. Apart from being the President of the Federation of Indian Chambers of Commerce and Industry (FICCI), he was also the President of National Productivity Council
1967
The first joint venture
Modipon was set up in collaboration with an American company, Rohm & Hass, long before alliances became a corporate buzzword. It thus established a wave of global collaborations in the years to come and became the hallmark of alliances for the corporate fraternity in India
1967
The first joint venture
1968
Honoured by the Government of India
The prestigious Padma Bhushan was conferred on Shri Modi on 16th April, 1968 by the President of India, Dr. Zakir Hussain. The citation recognized his moving spirit in the fields of industry, social service, education & his singular contribution to the development of an integrated industrial township.
1968
Honoured by the Government of India
In Modipuram, another model township founded by Shri Modi near Meerut, was set up. It was an automobile tyre and tube factory (inaugurated by Shri Fakhruddin Ali Ahmed, the then President of India), in technical collaboration with Continental Gummi Werke A.G. Hannover, West Germany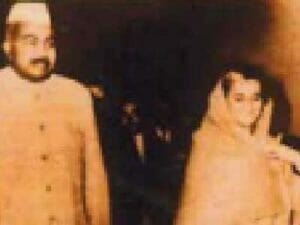 On 22nd January 1976, Shri Modi left us. As per his wishes, the Laxmi Narayan temple in Modinagar became his final resting place. His funeral was attended by over 1 lakh people. It was a remarkable show of the love he commanded among common people. Shri Modi was survived by his wife, Smt. Dayawati Modi and 11 children (five sons and 6 daughters). Later, in 1994 the temple also became the final resting place of his beloved wife.
Shri Modi was not just a visionary, but also a pioneer in reforms that brought imperative social change. He played a vital role in the abolishment of sati, the encouragemt of widow remarriage and the reformation of dowry system.
Shri Modi offered round-the-year employment to the harijan workers at his factories and released them from bondage. A pious man, he believed all religions were one and supported holy men from all religions in renovating ruined places of worship.
His dying wish was to build a world class hospital which offered the best medical care in India. It was out of that vision, that on his death anniversary 22 January 2013, the Saket City Hospital was established.
Nation building with India's leadership
Rai Bahadur Gujarmal Modi was deeply committed to industry, social service and education which lead him to play a pivotal role in nation building along with India's leadership starting from Prime Minister Pandit Jawaharlal Nehru, Lal Bahadur Shastri, Indira Gandhi, Moraji Desai to Pandit Govind Ballabh Pant. He was conferred the Padma Bhushan by the President of India Dr. Zakir Hussain In recognition of his contributions towards India's industrial growth and public welfare.
Establishing Modi Enterprises
Withstanding the changing economic scenario over the last 150 years, this industrial group has the unique distinction of having the thriving township of Modinagar for the welfare of its employees as a part of the industrial conglomerate, lending it a distinct identity and significance on India's industrial landscape. By the late 1970s, Modinagar had earned a prominent place on India's industrial map and Modi Enterprises was the country's seventh largest conglomerate.
Krishan Kumar Modi is credited with expanding the family business to new arenas and under the aegis of the parent company thereby creating inroads into the warp and weft of the industrial fabric of India.
Modi Enterprises Milestones
A sugar mill in Modinagar marked the beginning of the Modi Group conglomerate, which later diversified into varied fields. Rai Bahadur Gujarma Modi's long innings was marked with many achievements, awards and honours. He also held key positions and memberships in a number of prestigious organizations.
His spirit, vision, foresight and drive transformed Begumabad into an industrial township that boasted scores of factories, schools, colleges, medical facilities, residential quarters and places of worship.
Businesses founded by Gujarmal Modi
Philanthropic Educational Activities
Educational Institutes under the Modi Group
He undertook significant strategic social and philanthropic initiatives. Pursuing his commitment to social welfare he established various institutions in the fields of education, science, medicine and women's welfare to uplift the country's downtrodden and encourage competence-development in the youth.