bank loans & scholarships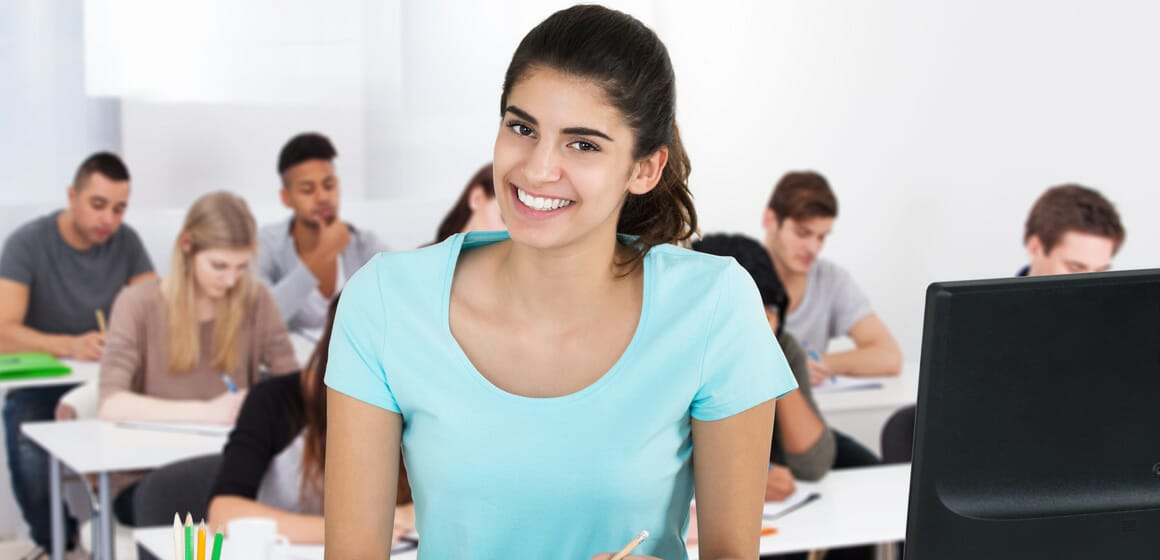 Financial assistance is available to help you fund your education, thereby simplifying the process of investing in the future. Our counsellors are ready to work with you to make a viable and affordable financial plan, help you to understand our program fee and expenses and discover a range of financial aid programs and cost-saving options you may qualify for. Financial aid includes loans, scholarships and work study modules. To simplify the financial aid application process, KKMU has provided an overview to guide you along the way. Application deadlines vary based on the type of aid for which you are applying. Note the varying deadlines and give yourself enough time to collect required documentation.
If you are looking to fill the gap between need-based financial aid and total educational costs, student loans can be a great option for you. Most banks in the country offer attractive education loans for students. For the benefit of prospective students at KKMU, we have tied up with Axis Bank and ICICI Bank. Contact an admission counsellor at admissions@kkmu.edu.in for more details.
Guidance Note For Students Opting For Bank Loans
Students have the discretion of opting for educational bank loans. We have an arrangment with Axis Bank and ICICI Bank and the sole purpose of this arrangment is to facilitate prospective students. KKMU has also registered on Vidyalakshmi Portal. Students are free to approach any other bank The relationship of borrower & bank is independent and KKMU has no intervention/ interest in the arrangement.
Eligibility Criteria of Education Loan
Eligibility Criteria of Education Loan
* Repayment starts from the month of disbursement of loan.
*Margin money is discretion of bank depending on the strength of the case. Margin requirement can be fulfilled by surrendering NSC/FDRs/LICs/Shares/Bonds/Units/House documents.
Tenure/ Repayment of Loan
60 months after 6 months of completion of course and getting a job whichever is earlier 1% interest waiver in case interest is paid/ serviced during the course duration)
Documentation requirement
We believe meritorious, talented and hardworking students should be amply rewarded and should not face any hindrances in their quest for higher education. Thus scholarships are provided to outstanding students besides medals, awards and certificates.
Contact admission counsellor at admissions@kkmu.edu.in for more details.
Entry level Scholarship Applicable for Indian Students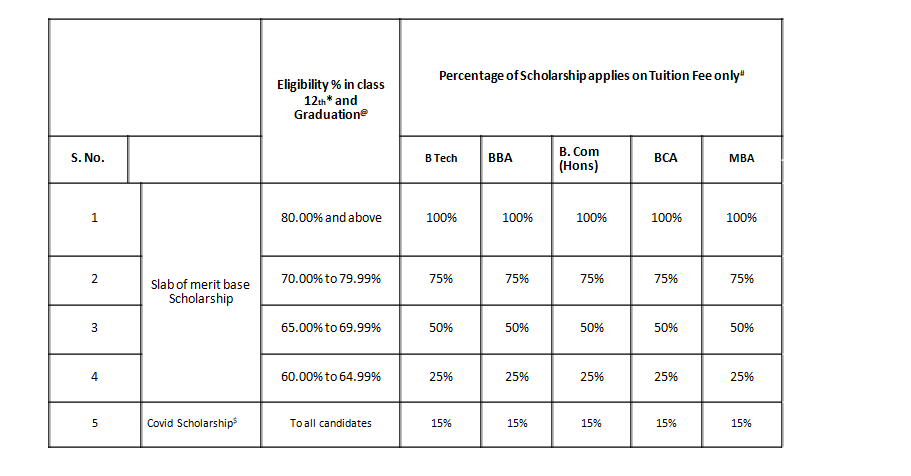 "*Aggregate of class XII (10+2) percentage of all subjects from any recognized board in case of B Tech, BBA, B.Com (Hons) and BCA.
@ Aggregate of Graduation percentage in case of MBA.
$ Covid Scholarship of 15% is applicable for 1st year on Academic + Tuition fees only till the lockdown continue.
# Merit based scholarship from next year onwards will be applicable based on CGPA students would acquire.""
A Special Scholarship of 15% is available which is applicable on 1st year Tuition fees only
The University reserves the right to adjust/ increase tuition and other fee at any time"
Transfer Of Credits/Lateral Entry
Prior Learning Assessment
Earn While You Learn Co-Op Program