KK Modi University is a career-focused university with a soul. We offer innovative and progressive courses making you career-ready professionals and entrepreneurs. Students are able to interact with faculty who are doyens of industry and learn from their diverse experiences. Additionally, our international academic partnerships facilitate a holistic and extensive learning process beyond the four walls of a classroom.
Our mission is to prepare students to understand, contribute to, and succeed in a rapidly changing society, thus making the world a better and more just place. We seek to provide you with the tools so that you can develop professional and entrepreneurial skills in field of your interest and to pursue more fluid and flexible career pathways.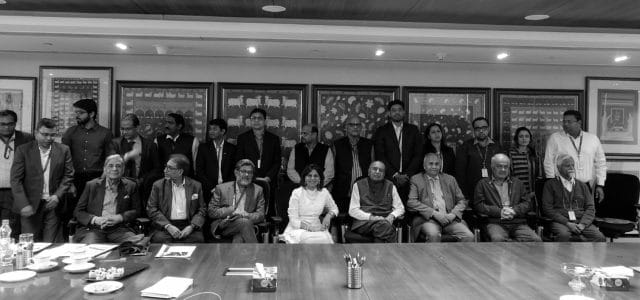 The leaders of our university strive for the highest degree of excellence & brilliance in everything the university undertakes.
At the heart of KKMU lies its team of leaders and mentors, who comprise of a thriving and throbbing conglomerate of intellectuals and scholars from myriad spheres of life. These stalwarts with national and international academic and industry backgrounds accumulate their acumen to afford an academic, intellectual, and creative ethos to the university. These leaders of our university strive for the highest degree of excellence and brilliance in everything the university undertakes, and nurture an inclusive community of students, who make the country and society future ready and progressive.
Our history can be traced to the establishment of Modinagar in 1933, when our founding father, Padma Bhushan Rai Bahadur Gujarmal Modi took the onus of setting up the first and one-of-its-kind industrial township in India.
Such was his vision and magnanimity that he was far ahead of his times and ensured not just excellence in business and industrial sectors, but was equally concerned about the education of his workers which led to the establishment of over 22 educational institutes . The Modi Group of companies continues this proud legacy with its values firmly in place.
An inspiration and a visionary leader, Mr. K K Modi personally directed several philanthropic initiatives. He worked with farmers for sustainable livelihood initiatives. Passionate about bringing world class education for the youth he supported a number of educational institutions, spiritual centres and charitable trusts. The launch of the new age career university aptly named K.K.Modi University (KKMU) in Durg is a prominent step towards fulfilling his passion and desire for providing quality education.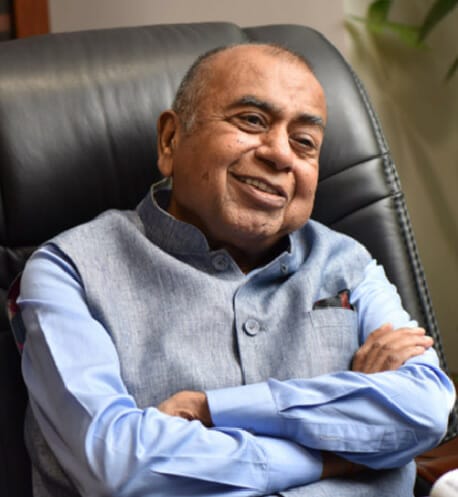 "Adopt many as guru, absorb knowledge wherever it is to be found"
Krishan Kumar Modi, Founder Modi Enterprises
Situated amidst the picturesque town of Durg, in the verdant state of Chhattisgarh, whose borders touch seven Indian states. KKMU is strategically located within a very modern campus near the banks of the Shivnath River. The location is not just picture-perfect and tranquil but the site at the cusp of the Durg-Bhilai urban agglomeration makes it connected to the educational institutes in the heart of the country.
Technology and innovation thrive along with research and development, and the latest educational tools and equipment are at the disposal of teachers and students alike. These propel them towards attaining world-class excellence in their subjects and the ability to think from a completely fresh perspective within this hub of knowledge.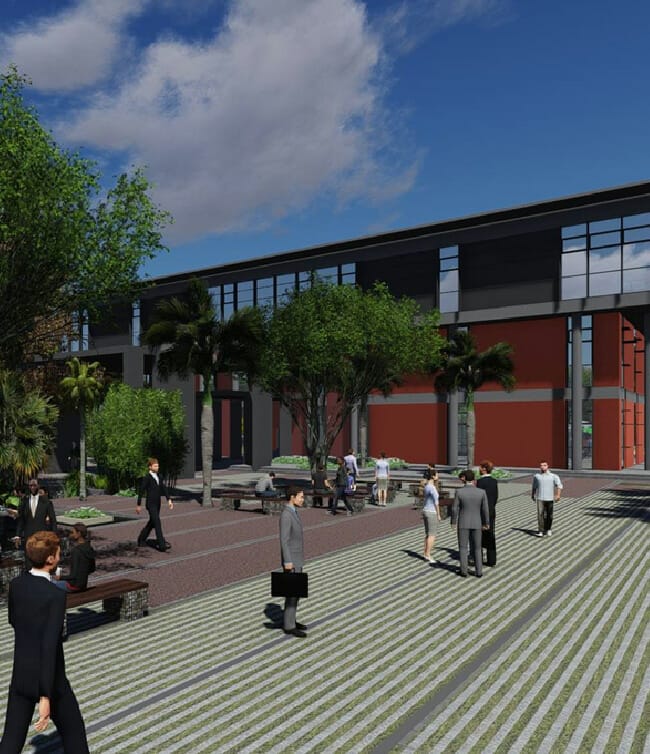 Our endeavour is to nurture an institution, which is synonymous with world-class educational learning programmes along with technological and research-based curriculums for our young students. With aid of the latest educational tools and well-equipped laboratories, study centres, recreational areas, play areas and empowered by state-of-the-art tech teaching facilities, the idea is to produce graduates, who are ready to take on any role at a personal or professional level and build a bridge into a bright future for our nation.