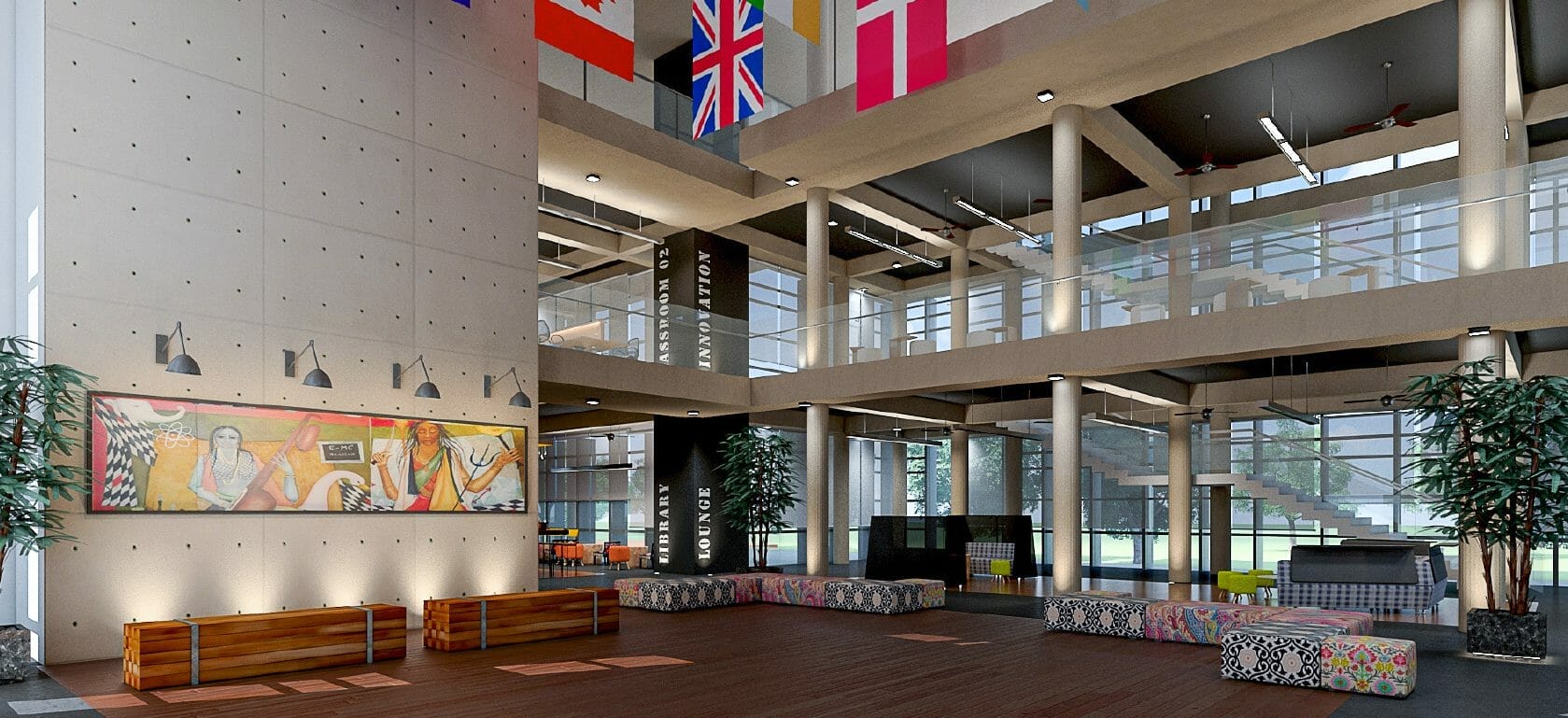 Spread over 25 acres KKMU campus is situated within walking distance of Shivnath river. It is also in close proximity to Raipur and the twin city of Durg - Bhilai, the educational hub of Chhattisgarh and a well planned, fast growing township. You can engage in interactive spaces designed by world class architects to get inspired and motivated.
Our campus has spaces to drive a more mobile, agile and innovative culture to create communities and interactive learning thus offering you all the support you need to complete your intellectual journey.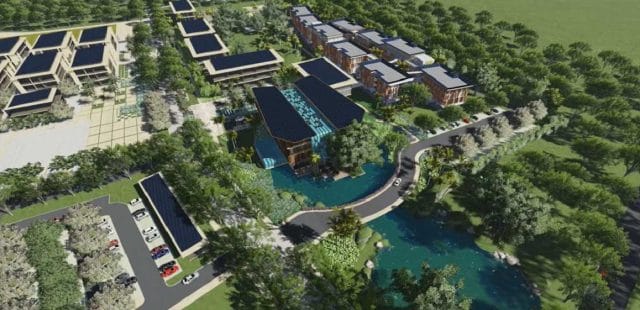 * 3D Vision of Master Plan
*Master Plan As Envisioned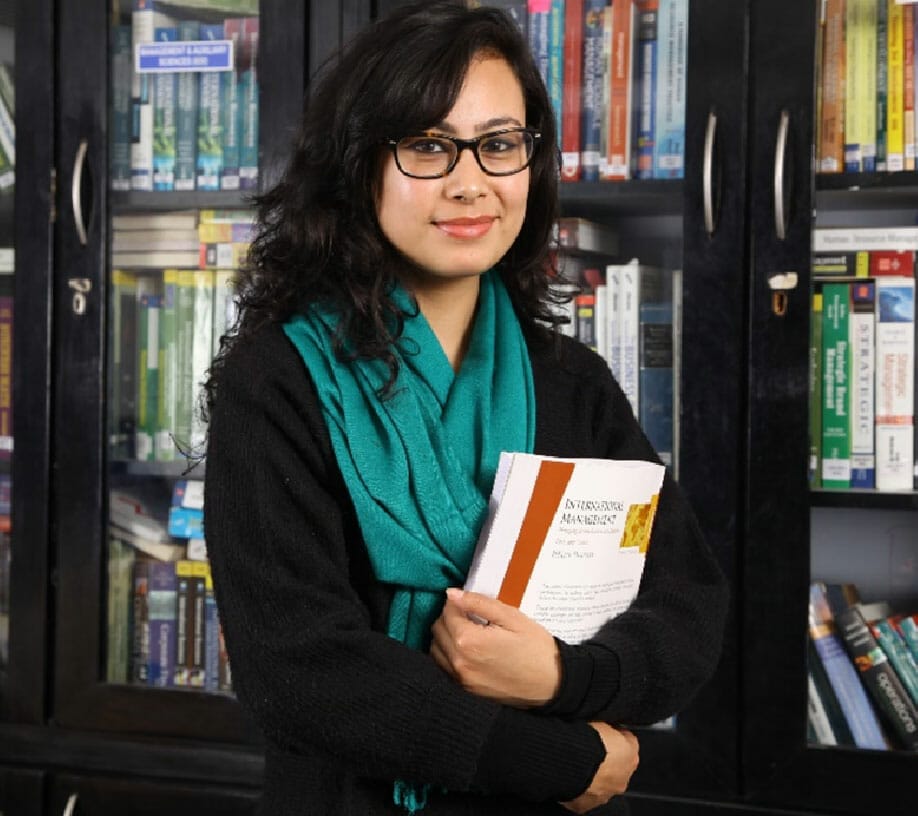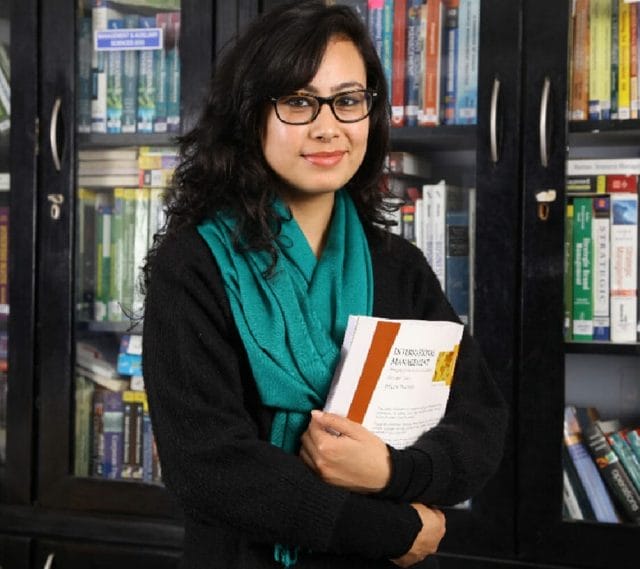 Borrow, renew and return library materials easily. Connect with the library materials you need to get your work done. You have the option to either connect virtually with our librarian or dive into current resources, periodical databases, journals, theses, articles, reports and e-books and more.
Furthermore our library makes it possible for you to participate in your class remotely by connecting you seamlessly with our library staff directly, to access online course materials, and to collaborate across the University. By deploying the latest search tools and access to 4.5 crore free digital copies our library creates a highly cost-efficient and user-friendly information ecosystem for you.
Study in corporate designed U shaped classrooms, accommodating 30 students to a class. Here you can join in critical theory, creativity and experimentation in a modern interactive wi-fi enabled fully air conditioned environment encouraging active participation.
Computer Lab & Network Equipment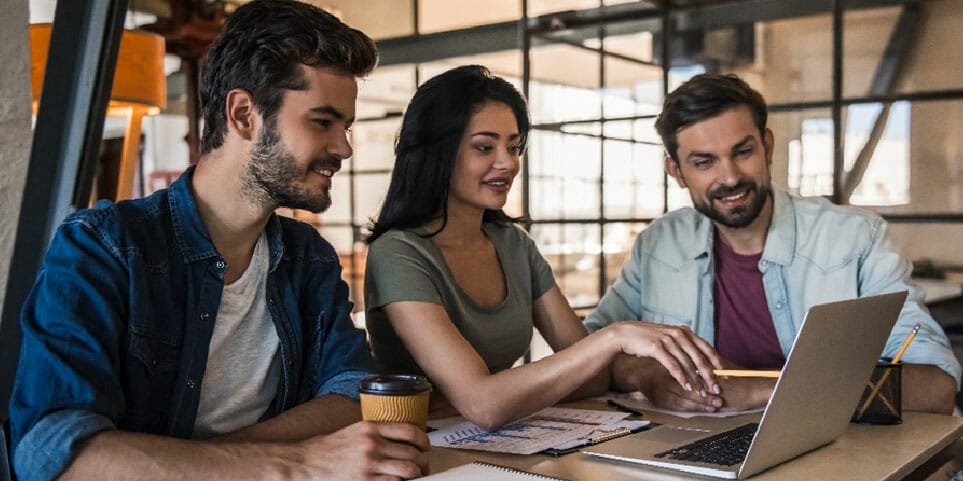 Access the latest technologies in our computer lab a technology-rich space equipped with an array of hardware and software. Both our faculty and you have the opportunity to develop your technology skills through blended and online learning as an added bonus.
The student activity centre is a unique space shaped as the swastika . 100% percent vastu compliant and is designed in harmony with the five elements of nature. An area of 4500 sq ft will lend itself to a variety of activities from wellness, nutrition, yoga, meditation to media, music and dance. You can study in a gurukul like environment in a wooden structure made of babool.