Our art collection includes works by some of the most innovative, creative artists, with examples of almost every type of media. The collection is installed throughout our campus, offering you and our faculty a rare opportunity to engage with art on a daily basis.
Shakti By Anjolie Ela Menon
Anjolie Ela Menon was awarded the Padma Shri, one of India's highest civilian honours. The artwork Shakti has been specially put together by her for our campus. Inspired by three powerful female deities the work depicts the inherent strength of the Indian woman.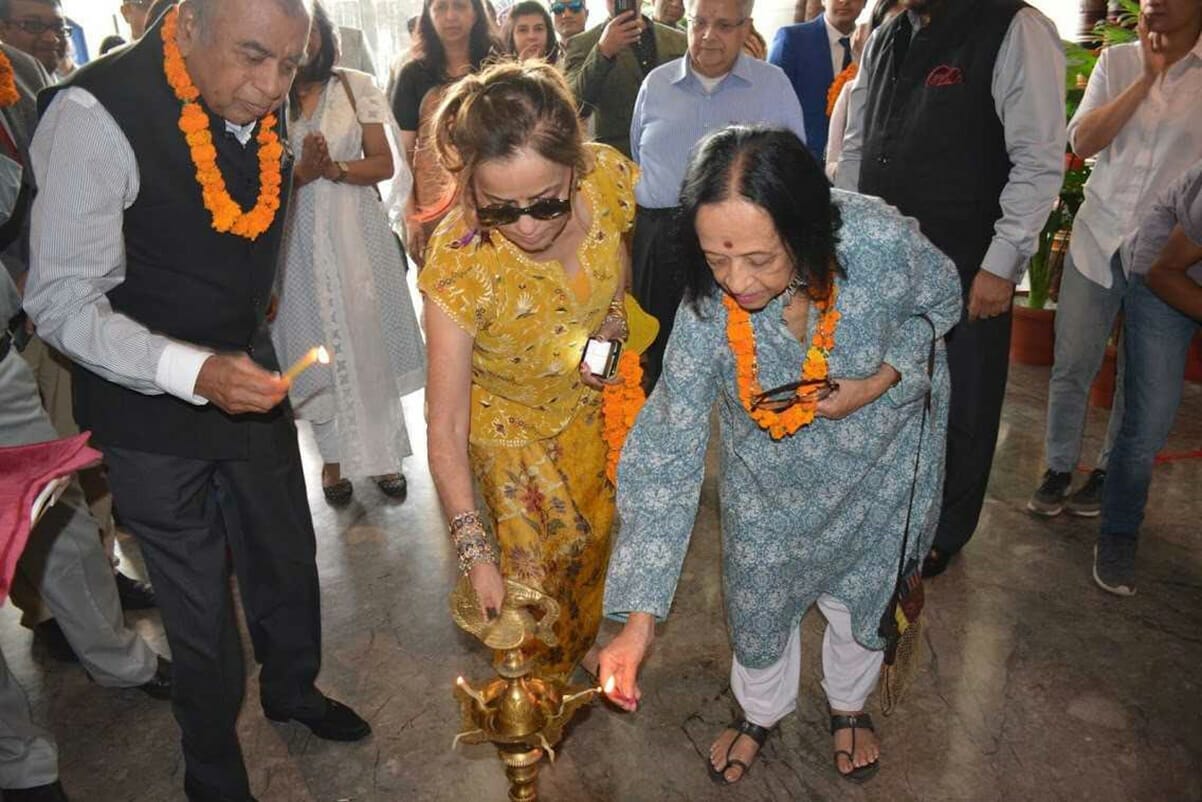 GRAFFITTI BY MICHAEL DAVIS
Michael Davis is an internationally acclaimed Brazialian graffiti artist. His artworks for the KKMU art collection include Panchatantra, Angel Wings and Lakshmi.
Our campus walls reflect the grandeur and elegance of Tribal and Worli artworks by famous artists.
The famous folk art Gond blending colours and patterns of the Gond tribal community can be viewed and enjoyed in our campus.
An essential custom among the Baiga tribe of Madhya Pradesh, this art form is based on the that Lord Brahma created the human body with a feminine and masculine principle. Practiced popularly during festivals and fairs, the motifs with decorative patterns the artworks are an integral part of KKMU art collection
Conceptualized and designed by Sami Rintalla and crafted by bastar craftsmen this intricately carved woodwork makes an exquisite art form for our student activity centre .