Virginia Commonwealth University
VCU is a premier urban, public research university in Richmond, VA, having the No.1 public graduate arts program and Brand Center. The VCU School of Business ranks in the top five percent of business schools worldwide due to its AACSB International-accreditation with Recognition and Accreditation. Virginia Commonwealth University was the first business school in the nation to be accredited by the Computing Commission of ABET, the recognized accreditor of college and university programs in applied science, computing, engineering, and technology.
We have partnered with VCU for international degree pathways and short term programs in USA. Students have option to pursue part of the degree at VCU in the field of Finance, Global Marketing Management, Information Systems, Decision Analytics.
KKMU & VCU Collaborate For Academic & Cultural Exchange
Ms. Charu Modi Chancellor KKMU & Dr. Gail Hackett Provost & Vice President for Academic Affairs sign MoU for academic and cultural exchange on 30 November 2015
VCU is a public research university focused on academic success. KKMU has partnered with Virginia Commonwealth University to design international exposure programs for students aspiring for management and technology degrees
The Areas of collaboration are :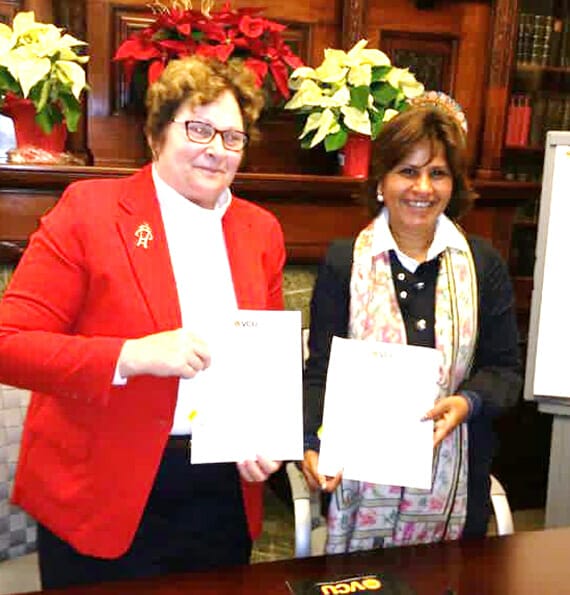 The American Studies Program (ASP) is an 18-day academic/cultural immersion program that includes lectures from university professors and tours of local cultural and heritage sites.
In addition to academic lectures presented by VCU full time faculty, students participate on several out-of-town excursions: a visit to Busch Gardens, Virginia Beach, Historic Jamestown,
Colonial Williamsburg, and the Williamsburg Outlets; a trip to Monticello (Thomas Jefferson's home) and the town of Charlottesville; and a visit to Washington, D.C.
The College of Engineering, an innovation front-runner in academics and research, brings real-world education to Central Virginia. The school's collaborations with industry and the community mean breakthrough research in sustainability and energy engineering. put full stop after engineering.
College of Humanities & Sciences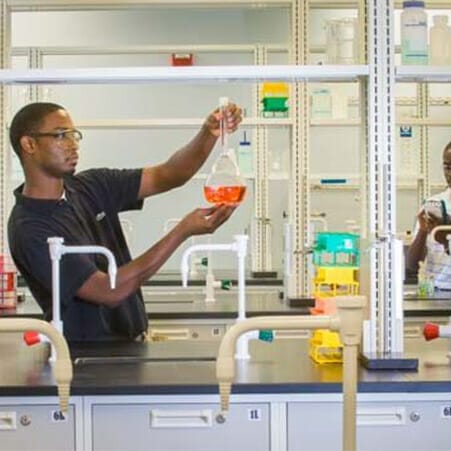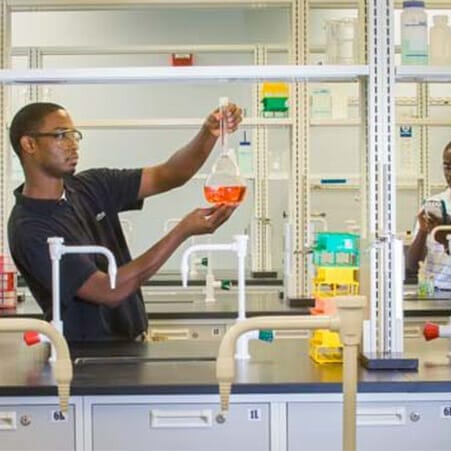 The College of Humanities and Sciences is the center of liberal arts education at Virginia Commonwealth University. Its 19 departments and two schools house the core disciplines in the natural sciences, social sciences and humanities, and offer numerous innovative graduate and postgraduate programs.
The School of the Arts collaborations between various artistic disciplines, the humanities and sciences galvanize students and faculty to create new approaches for tackling challenges within and beyond traditional arts practices. Its graduate arts program has the highest U.S. News & World Report ranking ever achieved by a public university's arts and design school.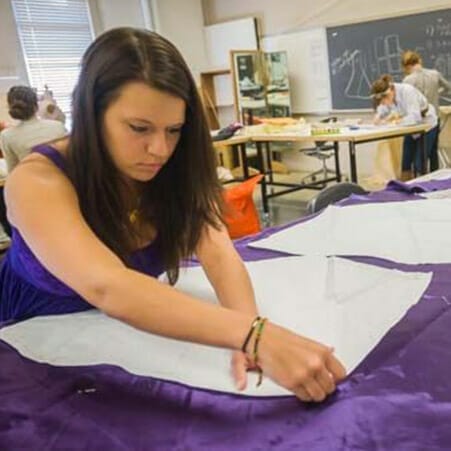 The School of Business offers a wide range of programs, putting particular emphasis on fusing creativity with business. The school ranks in the top 5 percent of business schools worldwide due to its accreditation by AACSB International. put full stop after international.
The Honors College offers an innovative curriculum — integrated with experiential learning, including research, service and study abroad — provides the feel of a small, liberal arts college within a large, urban research university.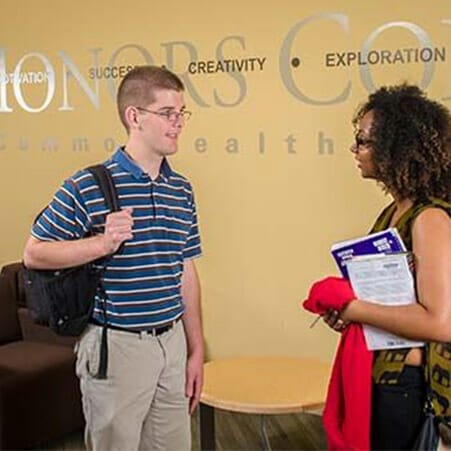 VCU's 100-plus graduate programs are administered by individual departments, schools and centers with assistance from the Graduate School. The school also offers the Master of Interdisciplinary Studies degree program. put full stop after program.
Students interested in entrepreneurship and innovation will find both at VCU's da Vinci Center.. The center, which emphasizes cross-disciplinary collaboration, is the university hub for undergraduate and graduate student entrepreneurship activities.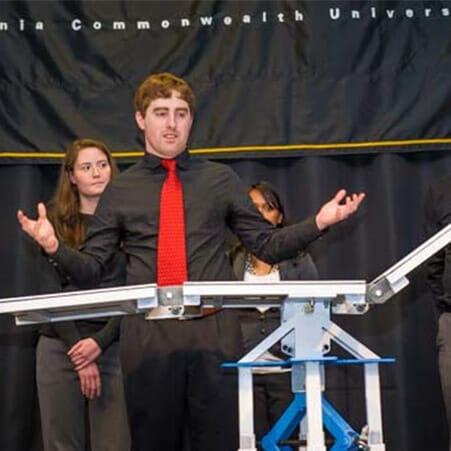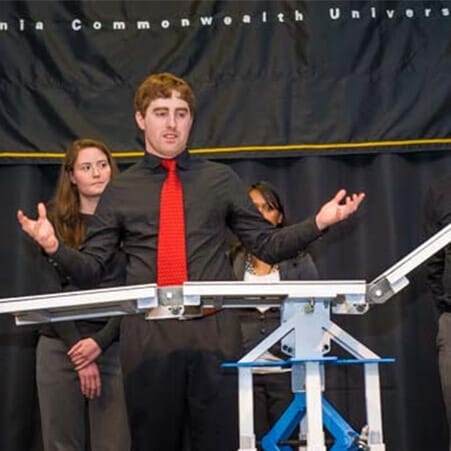 VCU is an urban campus with no boundaries in downtown Richmond, Virginia.
Experience real-world learning
Interdisciplinary collaborations and community partnerships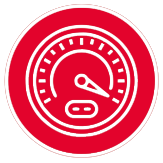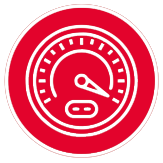 Financially cheaper as part in India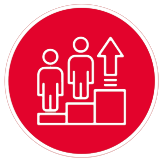 International exposure for short programs as well as degree completion
Options of working overseas ( if STEM & OPT Program) in USA