Students, we know how difficult it is in selecting the right university for you, as it has long term consequences for you. Team KKMU has a rich legacy in education and wants to give you some valuable insights at this important time.
Based on research done by Brandwatch, the entire higher education community has shifted online. Students are now relying on social channels to help them choose their university and are expressing what they need from universities both publicly and privately. They are using forums as a key social platform to gain information about potential universities. They are also seeking advice and information from current students online on different online forums. Here is the link of the article http://bit.ly/42Kkrpq
Here is another article by Best College an American site that provides research on how students choose their college. They found students in USA typically start thinking about colleges to apply to in 10th or 11th grade. Most learners submit applications to 4-12 colleges. By following a sequence of steps, students can feel confident in their college decision. To learn more about the sequence of steps go to the link http://bit.ly/3z9jsRX
Team KKMU recommends 3 action points to make it easier to choose a university that's right for you:
Think Engagement
Visit social networking sites, become member of communities who share the same passion / interests as you – these are great places to connect, find information, answer questions, share knowledge, and network
Be Proactive
Make a list of your colleges, compare factors such as location, class size, academics, overall costs, student support services, campus and student life – understand your needs – do you like to learn in small groups or large? and are you focused on a career or research? and choose accordingly
Be Aggressive
Visit all the university campuses in your list, meet the faculty and attend a demo class
Students, take immediate action and get started on finding the best university for you.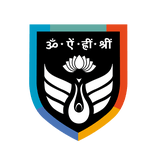 KK Modi University is an upcoming private university Chhattisgarh. It is a part of the global conglomerate Modi Enterprises founded by Krishan Kumar Modi. It is a world class career university with a soul having a multidisciplinary approach which prepares our students holistically through liberal studies integrated in all our UG, PG & Diploma programs. http://bit.ly/3nhqn8U