Faculty of Management Professionals
Make the most of your ambitions by learning from the best. Our faculty represent an extraordinary depth of collective entrepreneurial expertise, a comprehensive array of interdisciplinary breadth, and a proven record of thought leadership. They bring years of professional experience and vital industry contacts to the classroom. Our faculty takes immense pride in your success, both within the classroom and beyond.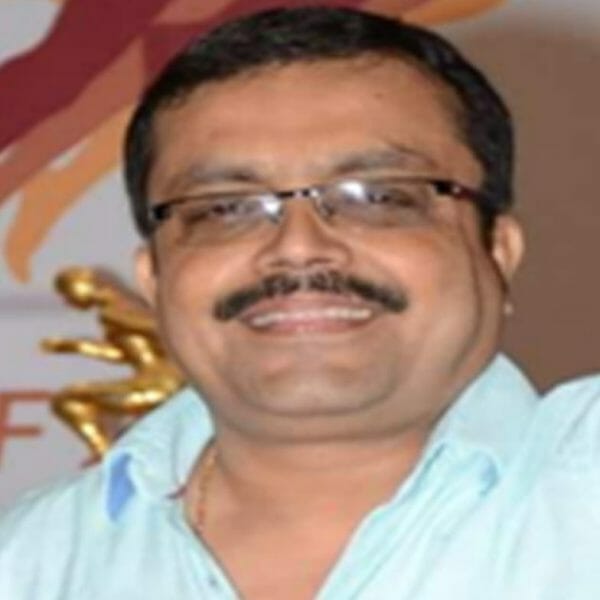 Partha Dutta
Sales & Marketing Faculty
Education
Certified Learning and Development Professional
Master Trainer and Facilitator
Certified Instructional Designer
Certified OD Intervention Professional
Six Sigma Black Belt
Credentials
Sales & Distribution | Marketing | Capability Development
Organizations
Parke-Davis
Ranbaxy
Alembic
Novartis
Danone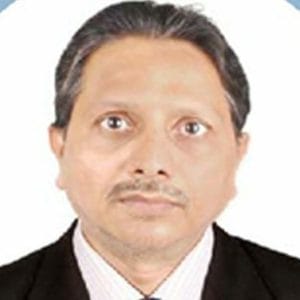 Parwez Ahmed Ansari
Analytics & Six Sigma Faculty
Education
MBB (Master Black Belt) from BMGI
Ex. MBA from S P Jain Institute of Management Research
Bachelor of Electrical Engineering
Credentials
Data Analysis, Six Sigma, DMAIC/DFSS, Lean Concept, Software Minitab/SPSS/JMP
Organizations
Blue Star Ltd
Associated Capsules Ltd
Sandeep Baxla
Supply Chain Faculty
Education
Post Graduate Diploma in Business Management (XLRI, Jamshedpur)
Mechanical Engineering (Delhi College of Engineering)
Credentials
Certified Supply Chain Professional (APICS USA)
Organizations
Henkel, EIL
Castrol, BP
Raychem RPG
Indofil Industries Limited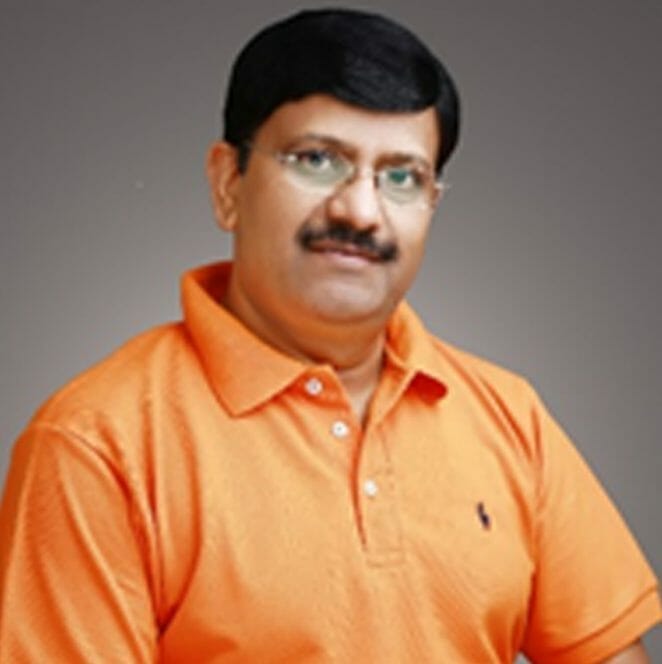 Dr. Amit Tripathi
Management Faculty
Education
Post Graduation in Agriculture Extension from JNKVV
Doctorate (Ph.D.) from APS University
PGDRD (Post Graduate Diploma in Rural development)
MBA from Stratford University, USA.
Credentials
Champion Plant Nutrition and super specialties segments
Organizations
Biostadt India Ltd
E.I.DuPont Ind.Pvt.Ltd
Zytex Biotech Pvt Ltd
Indofil Industries Limited
CA Prateek Jain
Accounting & Tax Faculty
Education
CHARTERED ACCOUNTANT- Institute Of Chartered Accountants of India (ICAI
B.COM-Kalyan College, Bhilai
Credentials
Accountancy, Core Field "Law, GST & Income Tax"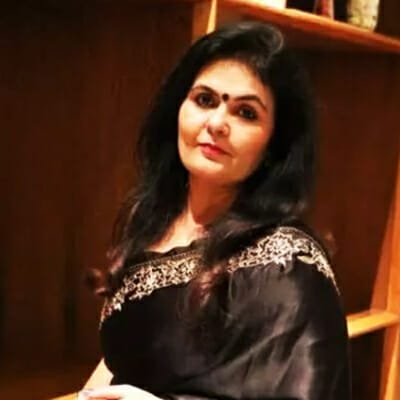 Dr Monika Sharma
Communication Professor & Dean Academics Faculty
Education
PhD- Pt. Ravi Shankar Shukla University, Raipur
M. Phil (English) -Pt. Ravi Shankar Shukla University, Raipur
M. A. (English) - Kalyan P. G. College, Bhilainagar
B. Ed. -Pt. Ravi Shankar Shukla University, Raipur
Credentials
Doctor of Philosophy, Soft Skills, Business Communication, Counseling, Language Training & Corporate Story Telling
Organizations
DAV Public School
Kalyan P.G. College
Rungta Group of Institutions
Times of India
T.I.M.E ( Bhilai)
Times of India' (as a freelance writer)
Vikram
Finance & Tax Assistant Professor Faculty
Education
Pursuing PhD
UGT- Net
MA - Economics
Credentials
Champion & SME Investment Analysis and Portfolio Managemen, More than Five Certification from NISM
Organizations
ICICI Securities Ltd
ITM University
MATS University, Pepsi Co India Ltd
Philips Electronics India Ltd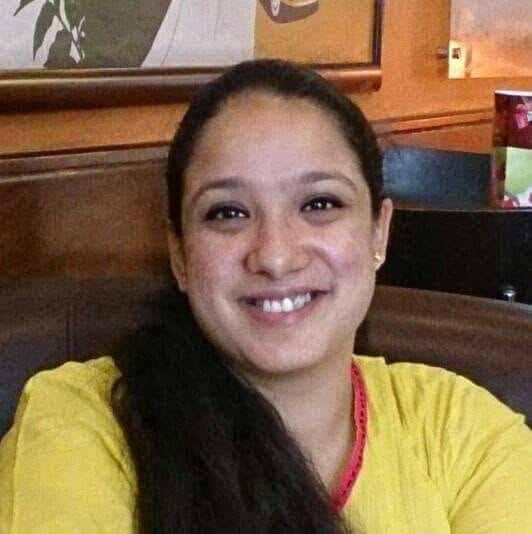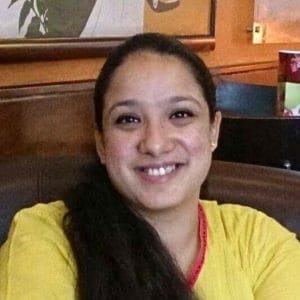 Geetika Puri
Change Management Faculty
Education
M.B.A.(HR) -Guru Nanak Dev University, Amritsar
B.Com. - S.R. Government College, Amritsar
PhD (Pursuing) Galgotias University, Greater Noida- Synopsis Approved
Credentials
Champion Organizational Psychology and Learning & Development
Organizations
Galgotias University
GAIL
Stratford University
Anubha Gandhi
Economics Faculty
Education
Bachelor of Commerce- Hemwati Nandan Bahuguna Garhwal University
MBA (Financial Management)- Hemwati Nandan Bahuguna Garhwal University
Credentials
Champion Economics, Human Resource Management, Principles of Management, Business Studies, International Business
Organizations
Dehra Public School, Dehradun
IDBI Bank Ltd, Stratford University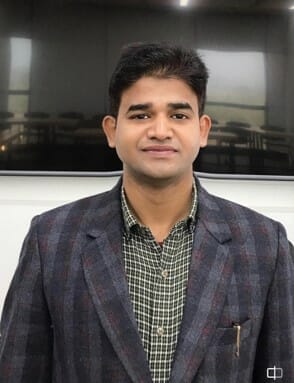 Wasim Ahmed Ansari
Data Structures & Technology Assistant Professor Faculty
Education
B.Sc. (Hons. Math)- Aligarh Muslim University
M.Sc. Tech. (Industrial Mathematics with Computer Application)- Jamia Millia Islamia
M. Tech. (Computer Science and Engineering)- M.D.U. Rohtak
Credentials
Expert Configuration and Implementation, C++ and Java, SQL, Sentiments Analysis and Mathematics(Algebra, Real Analysis, Probability, Functional Analysis)
Awards, recognitions, and honors
Awarded merit certificate for securing First Position in High School by All India Student Council at District Level
Received a certificate named TECHNO-PHILIA-08 from JNU, New Delhi for participating in a quiz competition of Computer Science.
Organizing Member in Literary and Cultural Society of Sir Shah Sulaiman Hall in Aligarh Muslim University (A.M.U)
Organizations
Guardian India Operation PVT LTD, Stratford University
AON Services India LTD (USA MNC)
InternationalBody SalvationEducation centre
Dr. D.S. Narban
Critical Thinking Faculty
Education
Hr. Dip. (Software Engineering)- Aptech Education
Diploma in management- IGNOU
Disaster management course- MoD, Govt. of India
PGD- Environmental Management
M.A.(Psychology)- Topped University
PGDBM ( MBA level, HR)- IMT Ghaziabad
Ph.D. (Psychology)- Dr. Harisingh Gour Vishwavidhyalaya, Sagar
Credentials
Champion Behavioural (Health) & Allied Sciences
Organizations
Accman Institute of Management
Amity SSB Academy
Stratford University
V. Lalitha
Management & Operations Faculty
Education
BA ( Economics ) - Delhi University
MBA ( Symbiosis Institute of Business Management )
Credentials
Champion Management Studies & Operations
Organizations
Siemens Ltd
Wincor Nixdorf
Stratford University, USA
Dr. Himani Gupta
Finance & Tax Faculty
Education
B.Com - Delhi University
M.Com - Delhi University
PhD - Finance
Credentials
Championing in field of Finance and Taxation
Awards, recognitions, and honors
Member of Indian Academicians and Researchers Association
Three books Published
Peer review board member of Journal, "Ascent International Journal For Research Analysis" having ISSN No. 2455-5967 of S.S.Jain Subodh P.G Autonomous College , Jaipur.
Organizations
ITT Technical Institute, Indianapolic, USA
Jagannath International Management School (JIMS)
Institute of Management and Development, Stratford University
Dr. Sanjay Kehar
Management & Research Faculty
Education
PHD (Management) - Singhania University PGDBM- IMT
PGD (HR)-IGNOU
Credentials
Championing in Management studies & Research Methodology
Awards, recognitions, and honors
Developed new business through institutional and channel network, regained the sales lost to Whisper brand of Procter&Gamble by effectively motivating the team members.
Organizations
Procter and Gamble
Johnson and Johnson
GE Lighting, Mahindra finance Services Limited
Stratford University
One benefit of being a student at KKMU is the opportunity to develop relationships with the faculty who are dedicated to creating once-in-a-lifetime opportunities just for you. They can be great mentors and resources, helping you find direction and support in all aspects of life. They extend support and advice that will help you make informed and healthy decisions. You can leverage their professional collaborations and gain career-enriching experiences-and even lifelong friendships.
Management & Entrepreneurship faculty have worked for the following brands:
An Environment Designed For Your Success
At KKMU, faculty who facilitate tremendous opportunities is just one component of a diverse and fulfilling student experience. You can do it all: participate in signature events, hobnob with visiting artists and professionals, take advantage of stellar facilities and resources, and more.