CHALLENGE EMPLOYEES LACKed COMMUNICATION, SOFT SKILLS & CRITICAL THINKING


Testimonials From Mphasis Team
Suparana Prabhu
Assistant Manager, HR Mphasis
Having good communication skills is a prerequisite when it comes to dealing with, or interacting with people in our personal and professional life. We decided to collaborate with Stratford / KK Modi university as we were very impressed with the content and method of teaching / training.
The entire course provides ample scope to enhance a persons' communication skills with an emphasis on activity based learning. In a few months, we could see an improvement in the confidence level of our employees.
The faculty is also very experienced and is able to bring out the best in the students.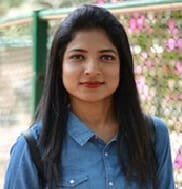 Learn about our success at Genpact, Mphasis, Godfrey Phillips India and Indofil Industries and how the senior leadership in these companies have taken out courses and know that you too are in the best hands for taking your career forward.