Cloud Computing Virtualization
Build Your Next Great Idea In Cloud Computing
The cloud computing market has grown immensely in the past 10 years, with projections to double again by 2025. Learn how to design, build and deploy full stack applications on cloud platforms and much more. Build a strong understanding of cloud computing in an interactive setting. Our curriculum is designed for real-world application by industry leaders with practical experience. You will benefit immensely as you will have opportunities to internships and you'll gain the technical ability, exposure, and experience to work on any cloud computing platform, as well as the career-building resources to put you on the fast track in this growing field as well as in hybrid platform environments.
Launch your creative career
A Degree Designed To Make An Impact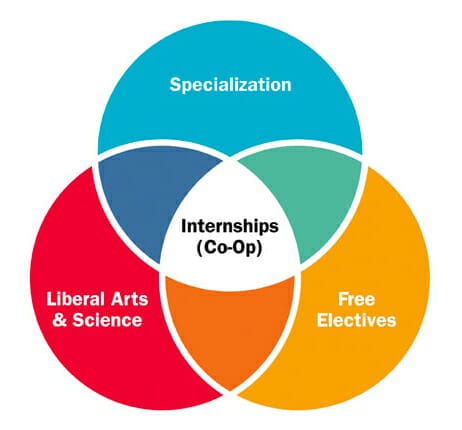 This program is designed to take you beyond the classroom. You will build viable technologies, beef up your cv with projects with real organizations, flesh out viable startup ideas, befriend your future co-founders, meet mentors, build key relationships and most importantly pursue your passion.
Cloud Computing & Virtualization
Business Analytics degree offered in KKMU.
Turn your passion into profession
We believe that you deserve to live this life with passion and conviction in your choice of career and at KKMU, we encourage you to realize your dreams. Our courses, therefore, are designed to offer critical skills, a knack for team work, discovering new ideas and having a futuristic vision. Discover your passion through our program.
Jumpstart Your Career With Dual Specializations
Many students choose to take up a double specialization while they are here. You can search for new avenues, harness various creative approaches, and develop a unique, well-rounded career chart — all the while learning in multiple fields and making the best use of the curricula and resources on offer.